About Kaylyn
Kaylyn Sahs is a rising pop country singer/songwriter and Nashville recording artist. She was born and raised in the Midwest in 1997 with a God-given talent and began singing almost as soon as she could talk. With a voice some have said sounds like pure gold, she has been pursuing and honing her musical gift ever since. First with learning piano, which did not come easy, to picking up the guitar just a few years ago, to a growing ability and love for songwriting. She grew up listening to legends like Carrie Underwood, Taylor Swift, and Keith Urban and later became a fan of independent artists like Ben Rector and NEEDTOBREATHE who inspired her by their drive and integrity as artists in the music industry.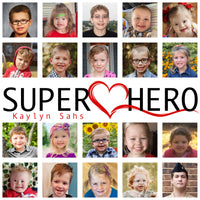 New Song Out Now!
"Super Heart Hero" is so special. Every face you see here is a heart warrior. Please listen and share this song on social media to help raise awareness for CHD, organ donation and for our Super Heart Heroes!
Listen Now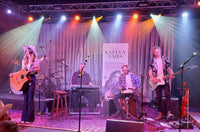 Music & Performance Services
Kaylyn offers acoustic or full band performances for a variety of venues and events. For more info tap the button below.
Fairs | Festivals | Music Venues
Rodeos
Corporate & Charitable Events | Fundraisers
School Assemblies & Events
Wineries | Coffeehouses
Private Parties | House Shows
Learn More / Contact
Follow Kaylyn on Instagram!